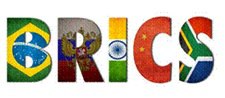 BRICS is a group of five countries - Brazil, Russia, India, China, South Africa.
The organization was founded in June, 2006 by the decision of Saint Petersburg Economic Forum attended by Economics Ministers of Brazil, Russia, India and China in order to coordinate economic activities for economic development of the above listed states.
In 2015, leaders of the BRICS states decided to create the BRICS Anti-Corruption Working Group (ACWG) with participation of representatives of Ministries of Foreign Affairs and law enforcement institutions of the member states.
The main tasks of the ACWG are: to conduct joint educational and training programs for public officials on combating corruption; to promote Anti-Corruption seminars and conferences; to promote interactions between relevant competent authorities to gain practical knowledge and share best practices about handling of Anti-Corruption cases in BRICS Member countries; to strengthen international cooperation on issues of focus among the BRICS member countries and enhancing the use of criminal and non-criminal tools to combat corruption, including through cooperation on asset recovery.
Usually the meetings of the ACWG take place three times a year along the margins of different international anti-corruption forums.
The group focuses on discussion of issues of anti-corruption cooperation on asset recovery, exchange of experience and achievements in combating corruption, developing consolidated positions on key topics of G20 Anti-Corruption Working Group and other international formats.
On January 21, 2019 in Tokyo (Japan) the meeting of the ACWG decided to launch the International Youth Contest of Social Anti-Corruption Advertising "Together Against Corruption!" in the BRICS states.